The Many Adventures of Miranda Mercury has appropriately had many different covers during its lengthy production cycle. The image that appears on the published version of the hardcover is actually an interior page which occurs at a pivotal point during the book, and we decided that it offered a more editorial/interesting piece of artwork that sidesteps the usual "main characters starting coolly at camera" thing so common in…well, everything really. And we've done that ourselves a time or two, so hopefully this will be a breath of fresh air and stand out a little more on the various stands and bookshelves. Though the glorious spot varnish should help with that too.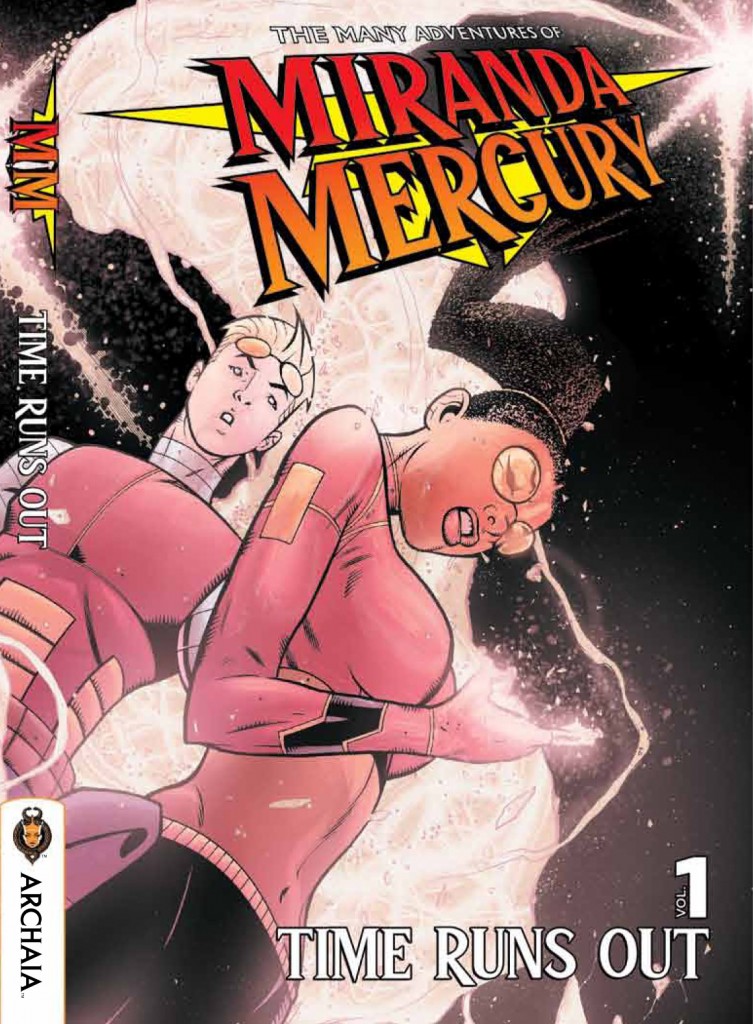 But since we're on the verge of a wider release—thought it might be fun to pull the curtain back a bit and show everyone some of the things that almost made the final cut.
Let's start off with some of the initial sketches and layouts that Lee cooked up when we were trying to decide exactly which direction to go. One theme you'll notice in almost all of these are the wraparound covers, which I freely admit to being fairly obsessed with. Ultimately, what we used almost counts as one but if we have the opportunity to continue, it's a pretty safe bet you'll see more of them in the future.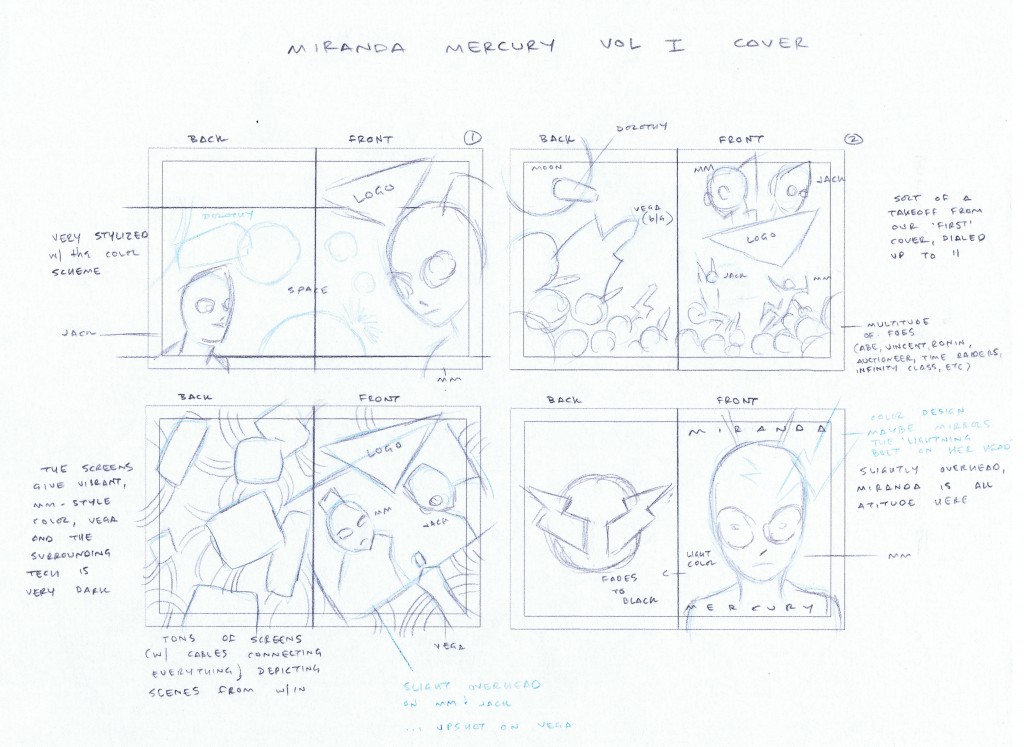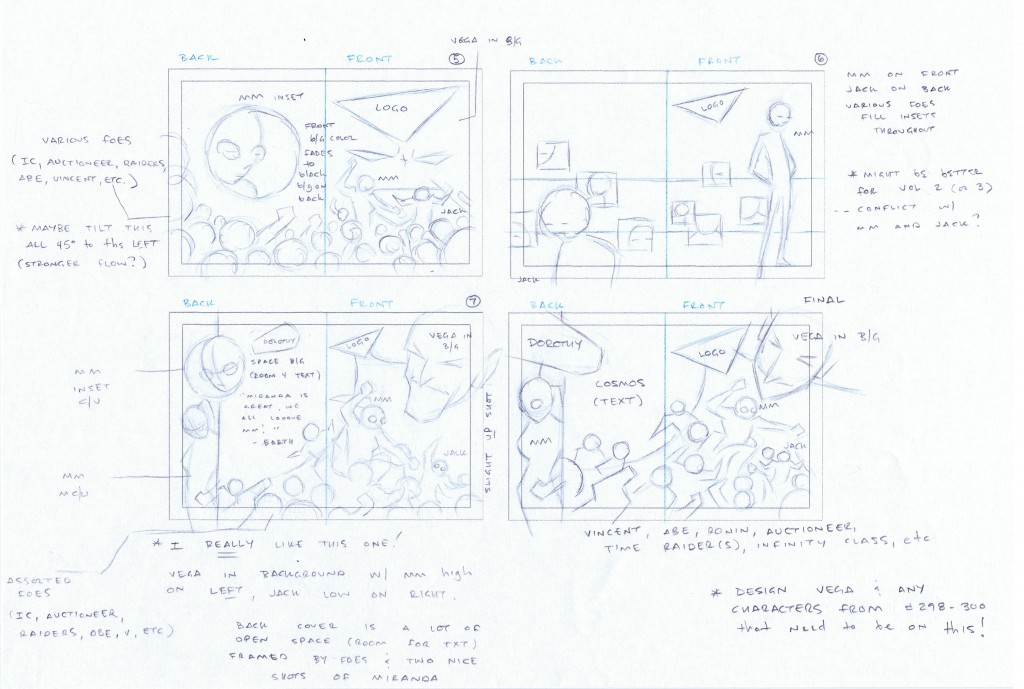 This is what we settled on for awhile and it was the image that went out with the initial solicitations. Think it blends a few of the stronger elements from a couple of the initial layouts, but the more Lee looked at it, the more he disliked it and so we and Archaia started to discuss other options the closer we got to finalizing everything.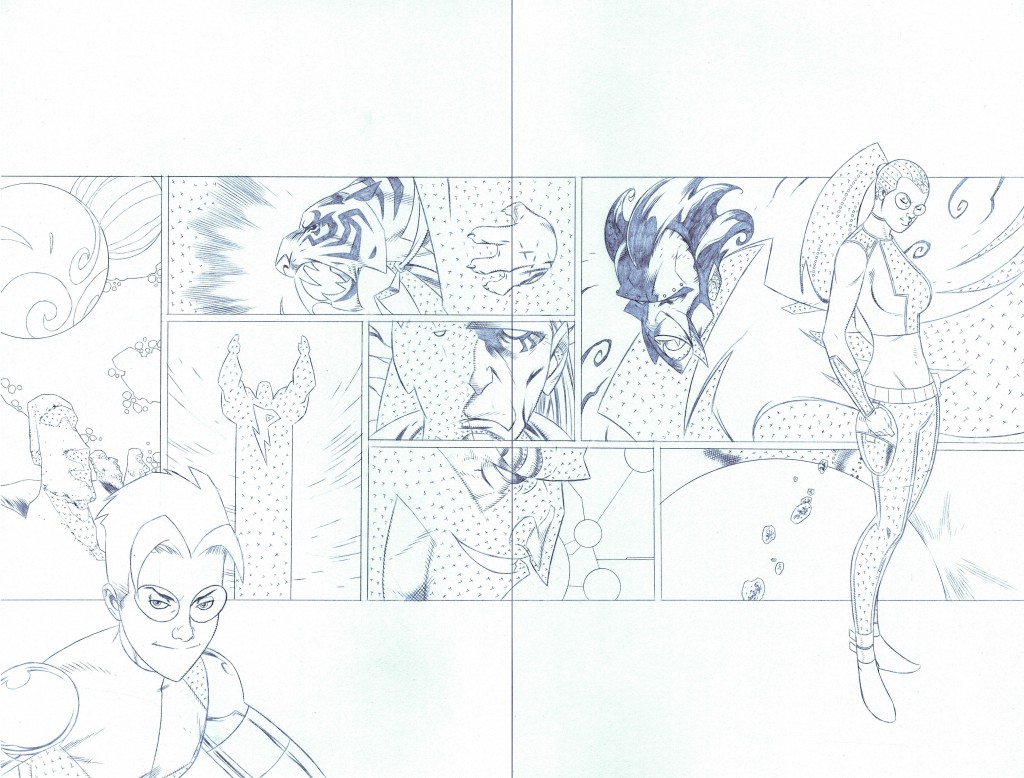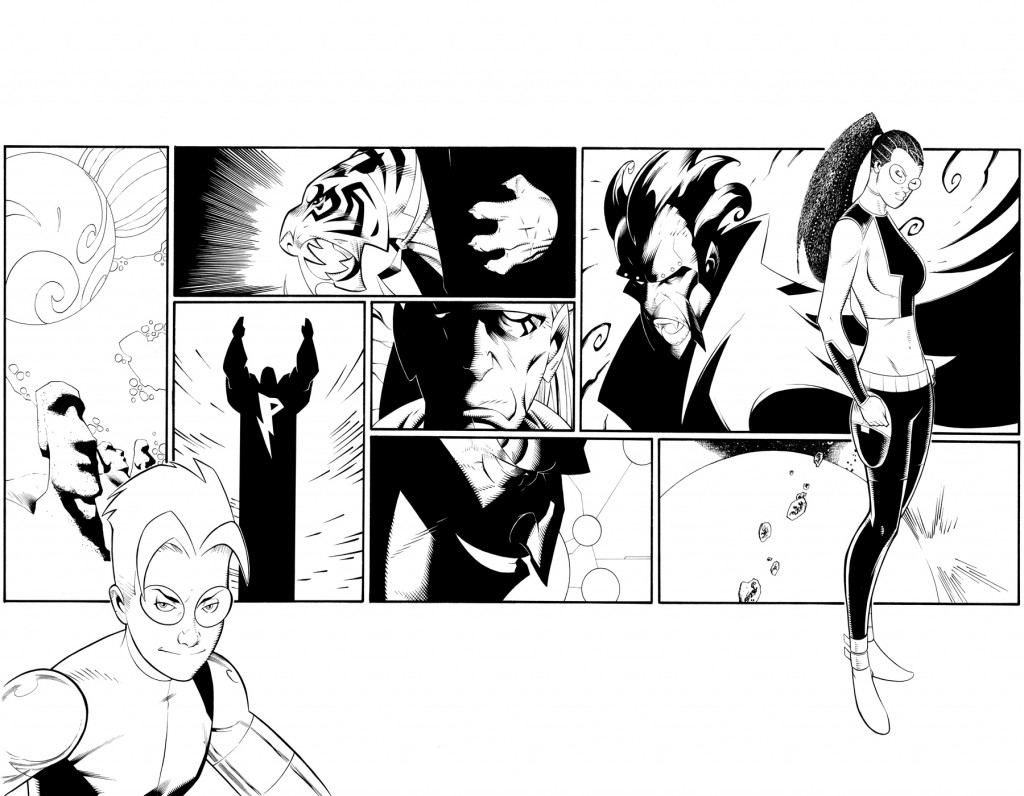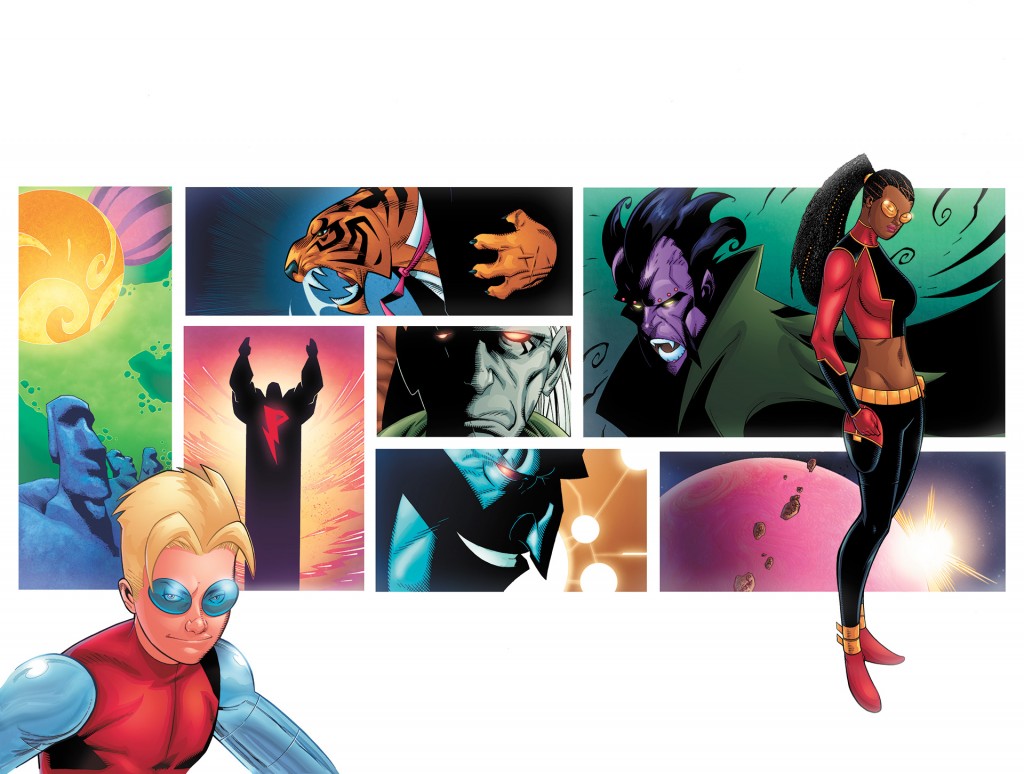 Our first instinct was to repurpose this nice image of Miranda and Jack which we did for promotional purposes, but it didn't work when mocked up and it was already on the front casewrap of the book. After a few days of discussion, Scott Newman, who is Archaia's production man extraordinaire, suggested the current version and Lee absolutely loved it on sight. I needed some convincing but seeing the whole thing all done up with the spot varnish and finishing touches makes me a true believer. Yet another remainder that I'm not always (or even often) right and it was a great call.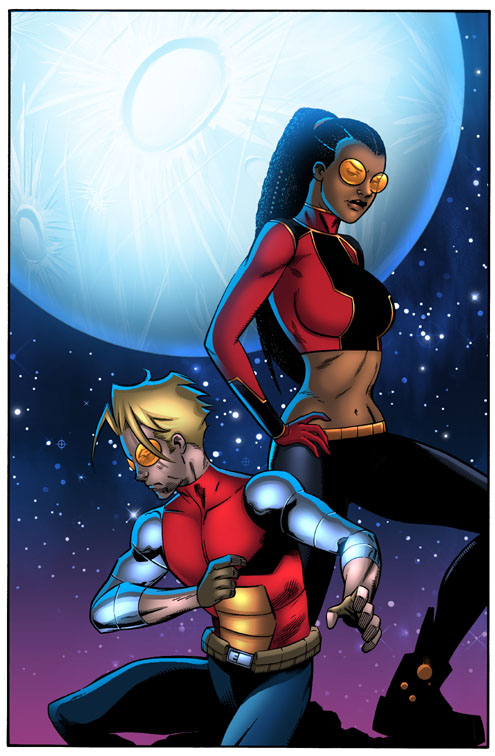 ALSO:
For a while, the series was going to release as three oversized issues and so because of our previously mentioned fascination with wraparounds, we thought doing a triptych cover would be a lot of fun. Don't know if Lee agrees, but I love the artwork on this piece, even though it uses preliminary designs for Vega and James that ended up tweaked in the final version.